Each year, 2 teams of health care professionals and support personnel travel to Cuenca, Ecuador and La Antigua Guatemala to deliver this care through short-term medical mission trips that, strive to reach those who need our specialized help the most.
Hip and knee replacement surgeries are considered the most effective orthopedic surgery available, transforming lives, reducing pain and returning patients to active, pain-free lives. However, because they are costly and complex, these surgeries are inaccessible to the vast majority of patients in developing countries.
Our Ecuadorian and Guatemalan patients are referred by host country Orthopaedic Surgeons who have performed initial assessments. Further triaging and screening are done by Operation Walk physicians. Mission trips typically last one week and are organized and managed so that as many patients as possible can undergo surgery and begin their rehabilitation and recovery. During this week, the medical care of patients is the joint responsibility of in-country physicians, physiotherapists and registered nurses and their Operation Walk counterparts. This hands-on partnership assures ongoing patient care once the team has returned home.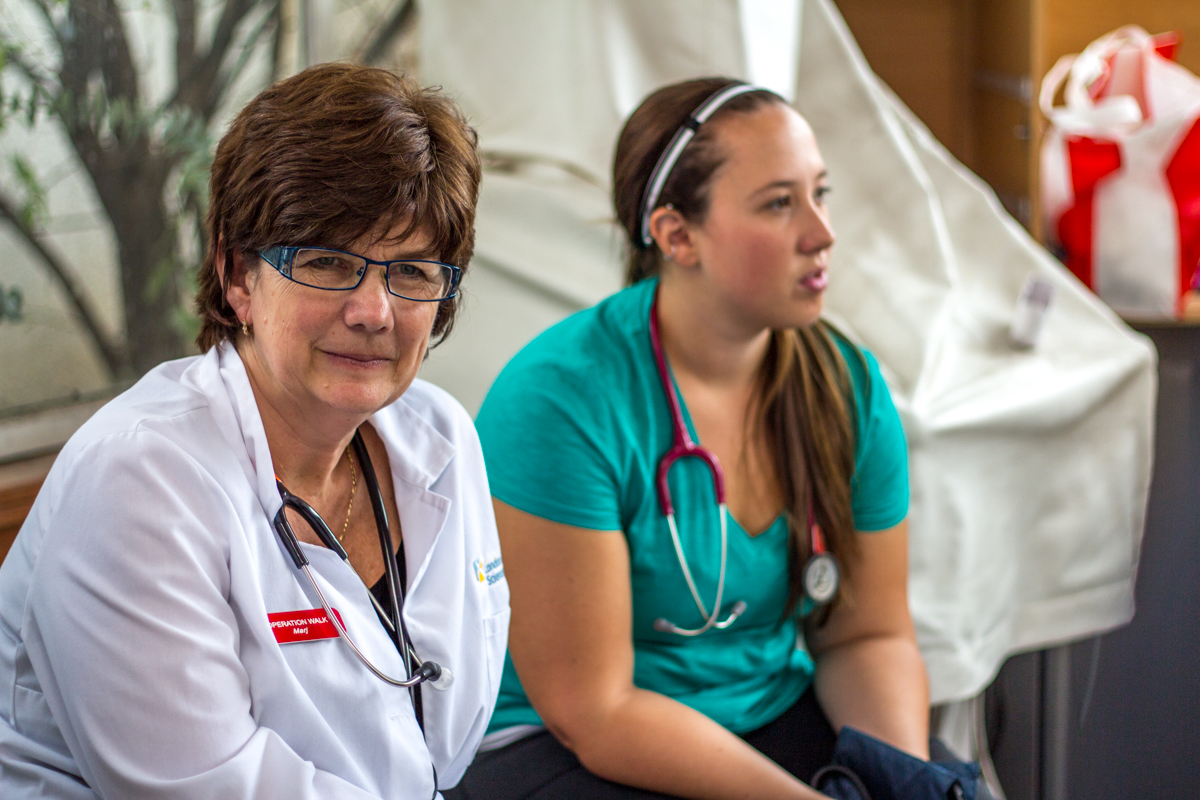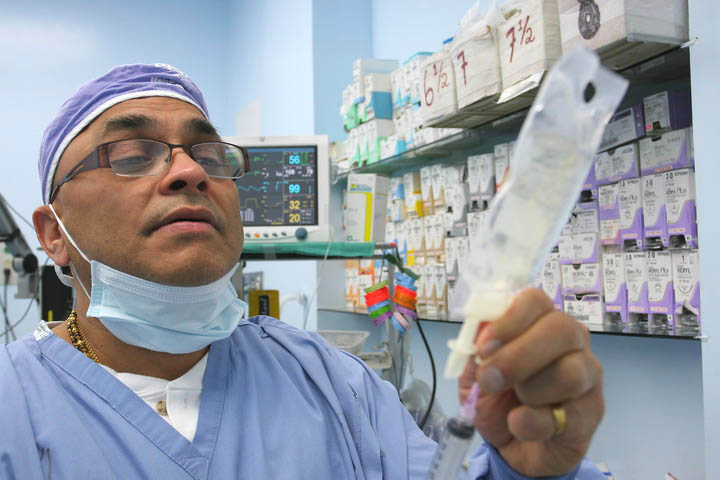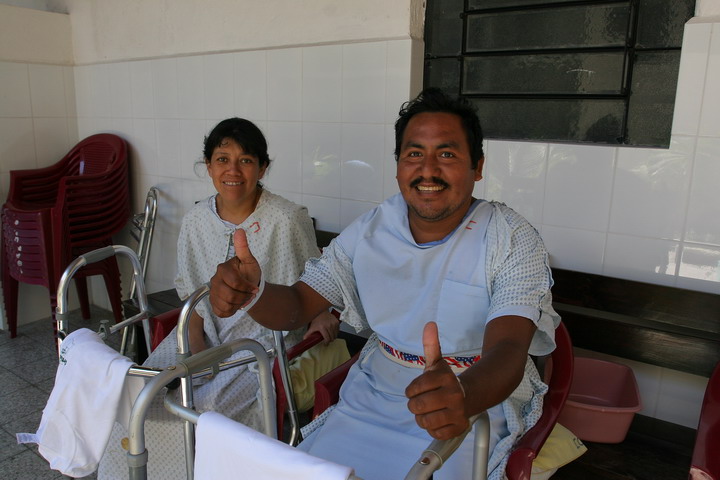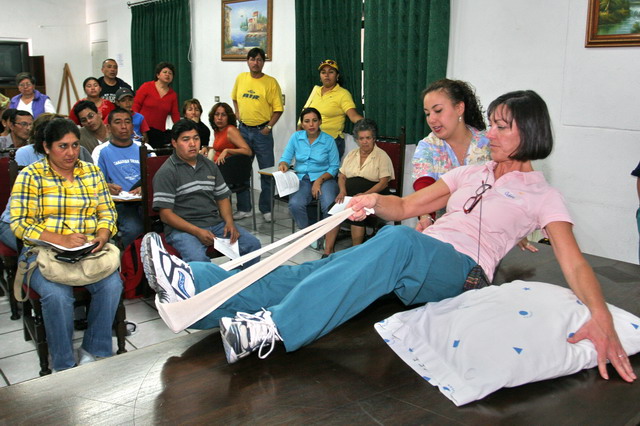 Each mission is a major logistical undertaking.
Lists of required items (which include virtually every item from scalpel blades to prosthesis to dressings and everything in between) are refined from year to year and submitted to vendors. The approach is to ask for donations and barring this, to seek the best price possible for each item. The next several weeks are spent working out the logistics of mission week such as surgical schedules, OR staffing, team transportation and accommodations, packing and shipping of equipment and medicines.
Surgeries are performed during the first four days of each mission trip. Rehabilitation begins for all patients on their first post-operative day. Throughout the week, Operation Walk physicians, nurses and physiotherapists hold formal sessions for patients and their families to teach proper home care and rehabilitation exercises to be carried out following discharge.